Nobility's mansions
Palazzo Spadea Strivieri – Manni
In the western prospectus three portals are made of granite. At the noble floor, granite mistilinees shelves support a series of balconies with iron decorated handrails. A parasta of angle is ornamental. In the easter prospectus a terrace is supported by arched pillars, and under the romanelle tiles there is a series of granite polilobate shelves.
Palazzo Lombardo (or Lombardi)
The granite portal introduces into a small court. At the end of the open air staircase, a coverage in tiles is supported by small colums of tuscan granite. An interesting arc solution allows the street to branch out under the building, at the road level.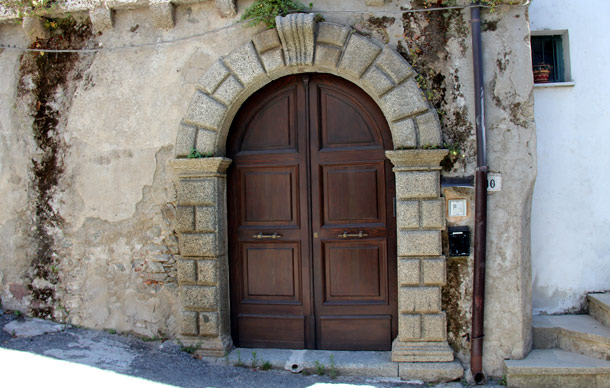 Palazzo Pavone
The decorum of the façade is constituted by various elements: portal, pillar, angle solution, moulding, rectilinear timpan, frame sign floor, handrails, granite shelves, grilles in granite panels.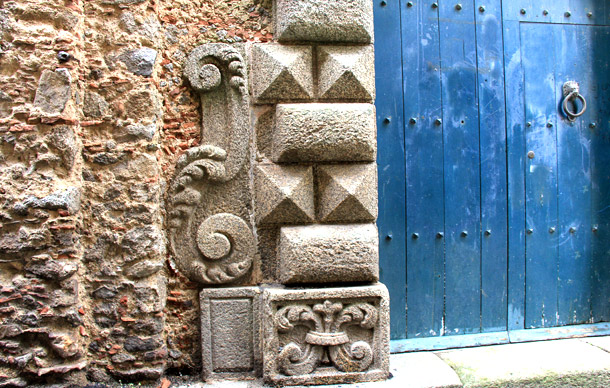 The Pisani's house
In the building vestment, lapidei conciuses, decorations and numerous elements of terracotta are highlighted.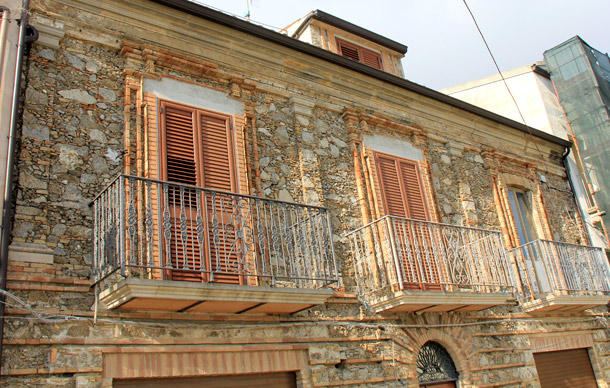 Palazzo Papucci
Characteristic building whose layout follows the course of the roads on which it looks out.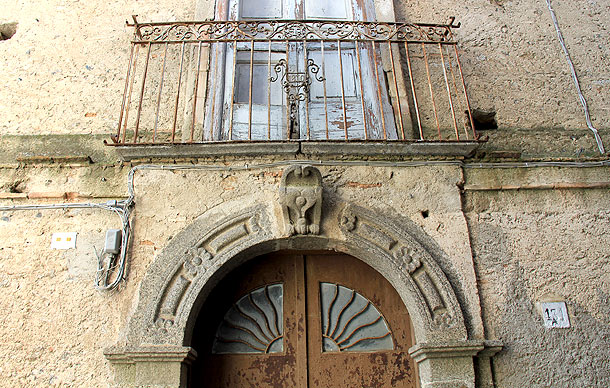 Doorway of the Cona district
Inside the small court elements made of local stone can be distinguished: the staircase with modulated elements, a little tuscan style pillar.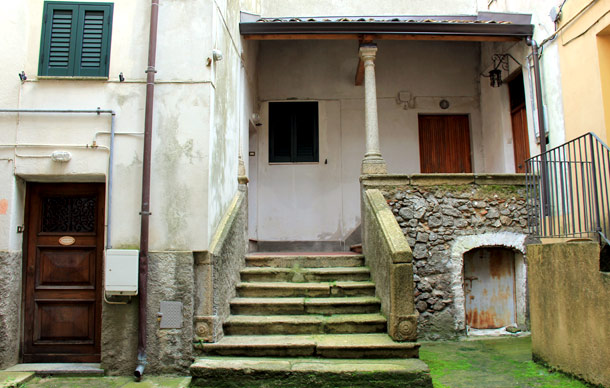 Palazzo Manni
The building is situated in the tallest part of the historical center. A small court, in which an arched entry opens and introduces into a second court, shows the ancient stone made perimeter, and a stone staircase, situated to the interal area, takes to the noble floor. The roof is made of romanelle tiles.
Casino Russo
Advanced bodies interest the layout enlivening the building whose external parts put in evidence decorations of the eave and the frame markfloor.
Casa Torre Catuogno
It is an ancient house-tower with an eastern arched prospectus.
Portals
In quite a lot of constructions, in the Gasperinese territory, the entry is equipped by a portal made of local granite stone, inclusive of  archway, and sometimes side volutes.
The language of the various portals is different. In the most ancient blocks of stone there are floreal engraved motives, modelled vaults, fillets, shapes of rose, while the archways are modanate and combining; others are characterized by patterns in relief with shapes of double points of diamond; in others, simple and double flat shapes are rhythmically placed; the less ancient portals are more austere.
Search on map the points of interest and their position.
Find monuments, the commercial activities and the services to the citizen.
Enter in the directory of the places.